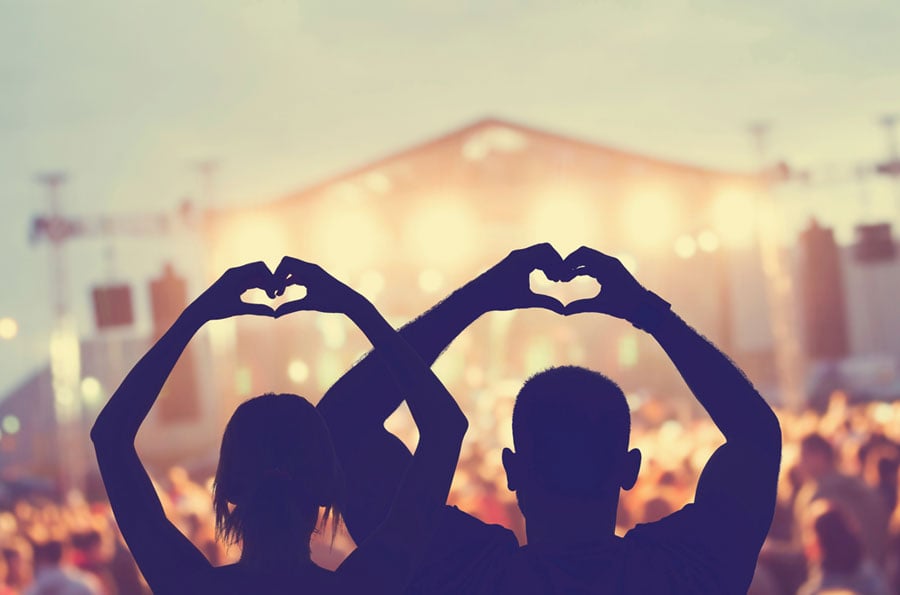 What better excuse than Valentine's Day to show the love to your customers and employees? Cards, flowers, chocolates (all the classics) certainly won't go amiss. But – sorry to nag – the point about great customer experience (CX) and employee experience (EX) is that, much like love, they both need tending to all year-round, not just for one day. So, while a loving gesture on Valentine's Day is more than welcome, here's how and why we think you should keep the love going with a longer-term, combined strategy for both.
All CX needs is love
If you don't already know that great CX is crucial to winning and retaining business in the digital age, then where have you been? Hiding under a rock maybe (or busy watching Netflix). It's well known that today's customers expect nothing less than seamless, joined-up, multi-channel experiences – and they're quick to jump ship (and perhaps even shout about it) if that's not what they get. What's more, they're inundated with choice, so winning their business in the first place isn't always easy, while repeat custom and loyalty is by no means a given.

This is why so many businesses are taking a more considered approach to CX, in an attempt to ensure that customers always have a good experience, and if they don't, it's quicker and easier for businesses to spot the issue and rectify it. All of this serves to improve customer acquisition and retention rates - and support the bottom line - which is music to the ears of any business.

CX and EX: it's a match

The good news is that the delivery of great CX can be supported from within the business, by making sure you have happy, engaged, motivated employees. Making sure your employees feel listened to is one way of achieving this. Another is making sure their work feels meaningful, and that they can see how it fits into the bigger picture. A third tactic is empowering them to improve their performance through data - which is why so many businesses are swiping right on the Rant & Rave Platform.

Market-leading cloud business management solutions company, Sage, for example, partnered with Upland Rant & Rave to start capturing real-time customer feedback and get a better understanding of what their customers really felt after interacting with them. Our Salesforce and Frontline Engagement tools quickly had a transformative impact on the business, with the results speaking for themselves: a 5% rise in customer satisfaction, a 10 point increase in its Net Promoter Score, and a 30% reduction in the cost of complaints.

Sage believes that what's really made the difference is the fact that employees now receive customer feedback in real time, giving them a greater degree of control over their own performance. They can instantly adapt and improve how they deal with customers according to that feedback, which is a much more engaging, rewarding way for them to work. On a wider level, it also creates a working culture that focuses on the positives, using actionable, in the moment insights. Ultimately, Upland's Rant & Rave Platform makes it easier to connect with customers – and with each other.

Another company driving greater frontline ownership of CX is First Bus. With our platform, customers can communicate how they feel about their journey in the moment, which means First Bus can react and make improvements much more quickly (and ensure they don't have a busload of Ranters on their hands). Not only does this improve CX, but again, it's a more rewarding way for First Bus employees to work.
Nothing more, nothing less – (CX and EX) love is the best

Let's be honest – we all like chocolates in the office kitchen, so Valentine's Day is a great reminder to show a little love to your team. Strong EX can have a significant effect on CX, after all, so hopefully your customers will be left feeling all 'heart-eyes Emoji' as a result - but the key is to keep this up all year round. Engagement in all its forms requires long-term foundations to keep it consistent, and it's strategies like providing feedback, continual development, and a sense of making a difference that can create this. So, this February 14th, pencil in a date with some CX and EX strategy planning – and you'll be left feeling the love all the year through.