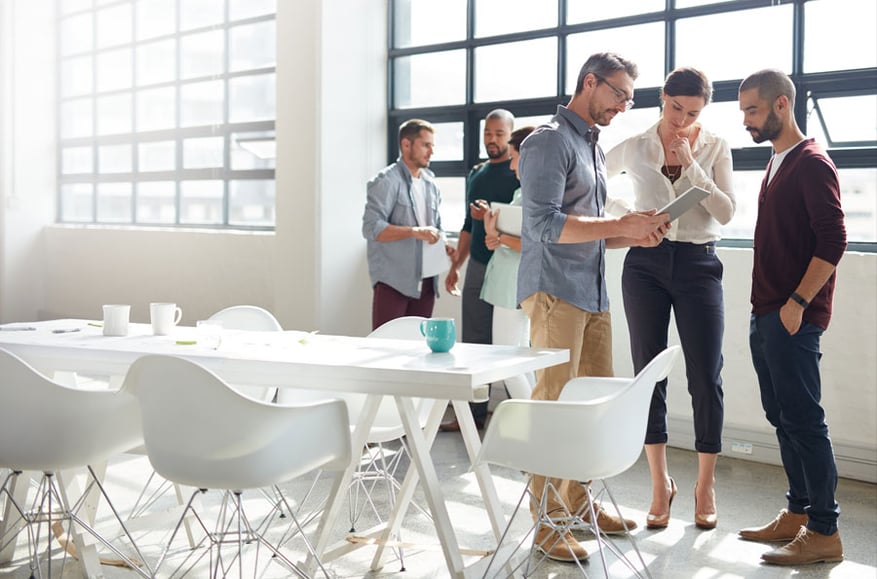 If you agree that Customer Experience is the new competitive battleground, then you'll recognise that Contact Centres play a vital role in differentiating from the competition.
They're also an amazing source of customer insight. In fact, your Contact Centre might be the richest source of untapped customer insight that you have to hand.


Short on time? Check out our infographic: 9 Contact Centre Struggles And How To Overcome Them!
Look beyond the cost (centre) label
Contact Centres are traditionally viewed as 'cost centres'.

This view is shortsighted because it doesn't take into account the value of people-to-people engagements that take place every day between employees and customers. It also results in Contact Centre leaders focusing on the wrong priorities - cutting overheads rather than improving experiences.

As a result, Contact Centres often suffer from poor investment, stretched resources and play a lesser role in the overall strategy for the business - even though, for some brands, it is the primary point of contact with customers.

Elevate your Contact Centre's position within the organisation by tapping into the customer insight, to show the value that it brings. Use this as evidence to demonstrate the value of making improvements.
Capturing insight from across the organisation
Frontline agents are engaging with customers in many of the most critical moments in the customer journey. So it's not a surprise that contact centres typically capture information and customer feedback on everything from sales and technical support, right through to billing and cancellations.

Every touchpoint in which agents are involved can deliver vital insight into how the customer is thinking and feeling at these critical moments. Using customer feedback can help you shape these interactions so that they're quicker, easier and more engaging for the customer.
Qualitative customer insight - the why behind the score
Customer feedback scores and contact centre metrics have traditionally focused on the numbers - what is the average call handling time? How long in the call queue? What is the NPS score? Etc.

But what about qualitative insight?

By asking customers and agents for their feedback, in their own words, you can uncover the reasons behind a score. This insight will tell you what's working and what's not, meaning you can make positive changes in the future.
Bring together big (internal) data
Contact Centre agents often interact with many systems throughout the day. These include the likes of CRM, feedback systems and POS data. If you make the decision to bring these together so they're fully integrated, a wealth of actionable data emerges.

Far too many businesses overlook the value that can be gained from looking more closely at a Contact Centre's many touchpoints. This integration process is no mean feat and relies on system providers offering integration options. But the value is clear - a single source of truth about your customers.