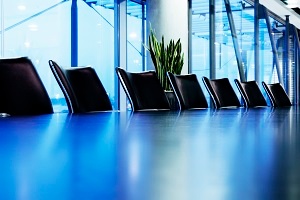 If you agree that delivering a superior customer experience is vital to your business, you've no doubt realised that things in this space are really starting to change. Saying that you care about customer experience isn't enough anymore and neither is trying to meet your customers' expectations.
The time has come that you need to surprise and delight your customers, and having a customer experience board in place within your organisation can really help to make that happen.
Here's three reasons you need to put a customer experience board in place within your brand:
Firstly, you need to bring together anyone within your company who can directly or indirectly influence your customer experience.
Many brands are centralising customer experience in terms of who's responsible and who's involved. Increasingly, marketers are expanding their remit to understand that every time a company engages with their customers it is an extension of their brand. Execs from both customer service and operational roles are also responsible for customer experience. Bringing this together, with a more formal structure and creating a customer experience board makes sense. It's about making sure everyone who can impact customer experience is represented and having a more unified approach.
Secondly, you need to start embracing change.
Quite often organisations fall into the trap of doing things the way they've always been done. But if you take a minute to look at your organisation, you'll easily be able to find people that are truly passionate about putting the customer first in every situation. It's these people that will recognise change as an opportunity to make improvements and to successfully meet customer expectations. Join together and create an internal movement.
Thirdly, you need a team that can make a difference.
If you can put together a team that can make a difference, whether that team is part of separate functions or across your entire business – the team can provoke the change that needs to happen. It's really tough to move every single part of your people, process, systems and technology towards the end goal of delivering customer experience. You really need to put in the right levels of technology and process to support your people to deliver the customer experience you want to be known for.
To be truly disruptive you need to identify where your sector is consistently failing to meet customer expectations and then focus solely on delivering against them. Sometimes this might mean creating a whole new business model - there are several examples of organisations who have done just that. In their pursuit of becoming truly customer centric they have realised that to actually deliver what the customer wanted, they couldn't follow the business model of the industry, they had to revolutionise it.
Find out how else a Customer Experience board can make all the difference to your organisation in our eBook: