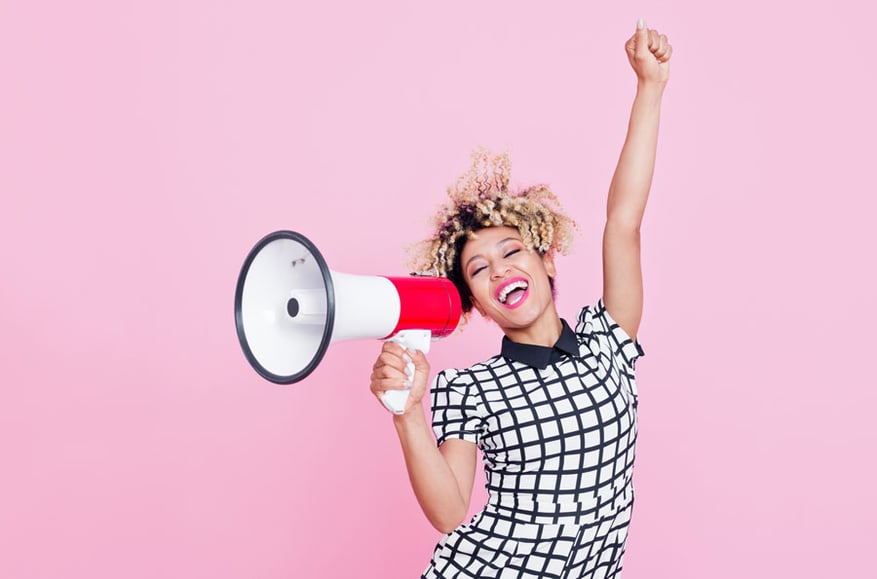 Rather than simply inputting feedback through a keyboard, phone or tablet, there's nothing more natural than simply speaking your thoughts - voicing your feedback directly to a brand. And, as customers become familiar with voicing their feedback to you, they will become more confident and leave longer pieces of feedback. This helps to increase the depth of insight you gather whereas with other feedback forms the customer may only leave a few words or just leave you with a score but no comment. Through voice-based feedback, you have the opportunity to hear these deeper insights from your customers.
Using voice-based feedback to gather customer insights in the moment
There's lots of research from the likes of Forrester and Gartner about the importance of hearing the customer voice in the moment; the point at which the consumer vividly remembers their experience with you and feels an emotional connection, this is where real insights can be captured.

Ultimately every good or bad Customer Experience create's an emotional response, brands are starting to ask the question "but how do our customers feel?", understanding this will be key in delivering the right experiences and recognising what emotions you invoke along the customer journey. Bruce Temkin, a very well-respected analyst of the Customer Experience industry, labelled 2016 as the Year of Emotion. The point he was making is to remind us all that Customer Experience is delivered in an emotional interaction - between a customer and the people or processes in your business.
Step in Amazon Alexa...
Alexa is an intelligent personal assistant, developed by Amazon. Alexa can engage in voice interactions, providing and sharing information in real-time. The technology is already being used by brands to disrupt the way they create experiences. For example, Wynn Hotels uses Alexa to create a seamless and convenient guest experience, where guests can use Alexa to control and personalise their room during a stay.

But before we think that such a solution is the reserve of luxury brands, here's an example from (arguably) the other end of the scale. Here in the UK, social housing projects are actively looking at low-cost Amazon Echo Dot devices as a way of delivering in-home support services. This project could enable people living in social housing to report problems with accommodation, such as issues with the boiler or the heating. Alternative solutions include 'How-To' guides that could be read out through Amazon Alexa or a knowledgebase offering on-demand information and FAQs.

From the most exclusive hotel brands all the way through to people running social housing projects, there's an opportunity for all of us to use disruptive technology to hear the voice of the customer and improve engagement with those customers. The good news? We've created our very own customer feedback integration with Amazon Alexa, allowing us to get even closer to our customers' emotions.
Gather voice-based feedback through Amazon Alexa
Rant & Rave with Amazon Alexa makes it easy for customers and employees to give feedback, the convenience of this channel means that you'll not only increase the amount of feedback you'll receive but also the frequency of feedback. We see Rant & Rave with Amazon Alexa as an amazing way of getting in the moment feedback at your location of business, whether you're a restaurant chain, airport, retailer, bank, recruiter or hotel, you can now engage customers and employees in a whole new way.

Enough talk though, watch our on-demand webinar to find out exactly how the integration works, a demonstration of Rant & Rave with Amazon Alexa and explore how the integration can pull customer feedback into your CRM...