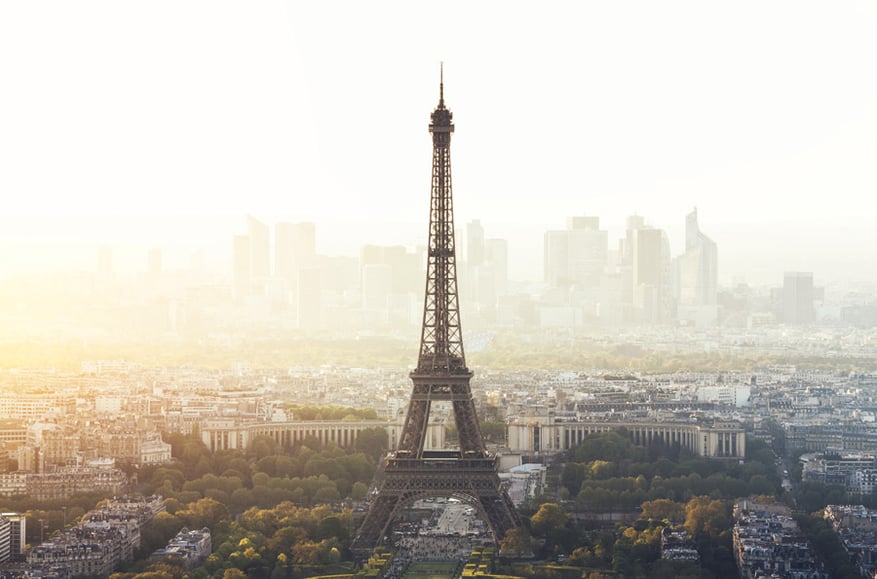 Business buzzwords come and go and in the sea of jargon the concept of 'culture' may be easily dismissed. By its very nature it is difficult to define, a strong business culture may take years to cultivate, often impossible to pinpoint using a specific example and can be distinct from what a company 'does'.This is less about a business in terms of product or service, and more about what really matters to them, how they go about this work. Here are a few companies that we think are doing things differently, each with a unique culture at their heart.
Twitter
Twitter is all about the power of the team. Employees are driven by a culture of working collaboratively in a relaxed and modern atmosphere. The social media company encourages team-oriented activity, whether that's in rooftop meetings or their variety of relaxation spaces. Alongside the tech-cool yoga classes and free meals that the company has become famous for is the real passion of employees to be working alongside other like-minded people. The culture of the co-worker is contagious in these offices with complex and out-of-the-box solutions being a mainstay of their collaborative workdays.
PlusNet
PlusNet pride themselves on providing excellent customer experience. They've already won a variety of awards for customer service and satisfaction and are committed to continuing this winning streak. They openly appeal to customers for suggestions on how they can improve their customer experience from long customer service opening hours to using Rant & Rave Fast Feedback modules to capture what customers are saying about their business, in real time. From Boardrooms to frontline, PlusNet employees are driven by this customer-centric culture and are urged to consistently strive to provide the best customer service they can.
Expedia
This travel site's culture is all about the work life balance. While work life is improved by perks from free bars, formula one simulators, chill out zones and a famously friendly workforce, travel is a theme these employees all have in common outside of the office. Travel allowances for every member of staff with them for more than a year means that Expedia practises what they preach when it comes to wanderlust. Even within the working day staff are encouraged to take time off and have some downtime, whether that's escaping to their roof terrace with a good book or enjoying something a bit more competitive with a game of Fifa with their colleagues. Plus with their pledge to have at least 30% female VPs by 2020 this culture goes beyond the fun and into the future.
Simply Business
Are waving goodbye to the corporate structures and hierarchies of old and are waving in a more relaxed and equal system. Employees are firmly at the heart of their culture with their chief exec noting 'customers only come first if our employees are happy and doing a good job', noting the importance of employee engagement and happiness at this firm. He further encourages this culture of equality by regularly inviting call centre staff to dinner with him, showing their personal approach to employee relationships. Whilst the number of staff this online insurance company has working either abroad or remotely shows the focus on autonomy and independence to promote employee happiness.
Google
The Google culture is all about giving their employees the freedom to be successful autonomously. Google offices found fame for being trailblazers in the new approach to tech spaces, allowing staff to have a variety of in-house perks from food to free activities and promoting a work experience that is a million miles away from the technology corporations of old. Google thrives on the idea of allowing intelligent people to work alongside each other and achieve a variety of solutions, innovations and personal goals as a result of this inspiring atmosphere.
Skyscanner
Unsurprisingly much of their culture is implemented through travel. Skyscanner have their UK base in Edinburgh. Staff that are giving stand out performances are able to spend 30 days every two years in one of their global offices, an exciting opportunity considering they have branches in cities such as Barcelona and Miami. Their culture centres on their people and on trust, as part of this sentiment they also allow employees to work from their country of origin for three weeks per year. Skyscanner University offers a variety of courses from computing to cookery. They make the most of the power of storytelling with an inspiring story of how their chief exec started the company shared regularly to promote their more personal feeling, he is also known for attending employee inductions.
Specsavers
The Specsavers culture is all about creating a great place to work. Through training and development systems they encourage their employees to never stop learning and growing. From induction to personal development plans, the Specsavers employee is rarely stationary within the business. Specsavers are also dedicated to consistently putting the customer first, they recently won an award recognising them for their personalised customer experiences at Retail Week Customer Experience Awards. This award focused on the use of technology in their Digital Precision Eye care strategy, ensuring that every customer receives the most tailored and professional level of care.

Culture is a fundamental part of any business, it is what defines them internally and, if executed correctly, can also define the way they are viewed by the outside world. It's the very essence of a company, and as such is unique to each one, your business fingerprint, leaving a distinct mark on each person you come into contact with. It's alive in the energy of an office environment, in moments of communication, how employees speak to clients or indeed one another and cemented when employees actions collectively go from instruction to instinct in line with a specific vision.

To explore culture further and the current hot topics in CX, check out our latest guide: Raveolution Resolutions. The guide pulls together all of the insights captured from our latest event, helping you to adopt the latest customer engagement tactics to become a true CX rockstar.