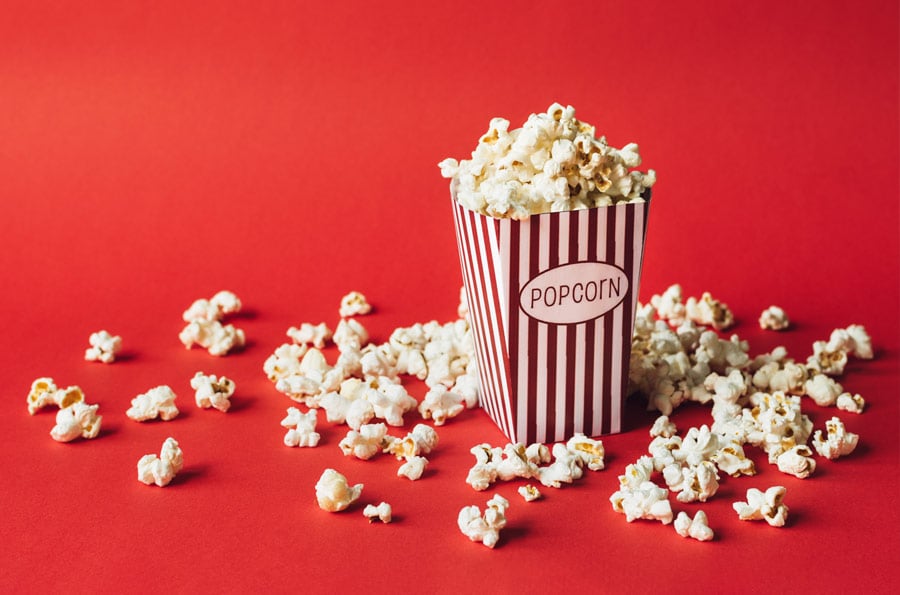 A hero, a quest, a spectacular finale that gets the audience cheering on their feet… we all know the power of a good story. In the world of CX, stories are everywhere – whether that's the customer's journey, the brand narrative, or even tales from your frontline heroes.

That's why Customer Engagement Raveolution 2018 will be celebrating stories in style, with a day of guest speakers and CX inspiration. So, get your popcorn at the ready and settle in…


A long time ago, in a cinema just south of the river…
Energising, inspiring and thought provoking'. 'Genuinely engaging'. 'Made me cry'. Nope, these aren't reviews of the latest Palme d'Or winner – they're just a snapshot of the Raving reviews we received about last years' Raveolution. We're feedback driven people (no surprises there!), so we're always thrilled when our events go down well with CX professionals across a range of industries.

This year's Raveolution is shaping up to just as star-studded. On 8th November, we'll be heading to Cineworld's Sky Superscreen at the O2 Arena (an epic storytelling setting if ever there was one) and we can't wait for you to join us. In fact, it's one of most important film-going destinations in Europe, having played host to the annual Sundance Film Festival – so nobody spill their popcorn…

Miss the on-demand presentations from Raveolution 2017? Click here to watch them now!


And the nominees are…

We believe that stories need great performers to bring them to life, so we've lined up some Oscar-worthy superstars of the CX world to grace the Raveolution stage. This year we'll be joined by:


John Patterson, Vice President of Customer Experience, Sage
Suzie Higgs, Head of Customer Service, Cineworld
Simon Kelly, Director of Logistics, Next
Sam Fuller, Head of Customer Service, UK Power Networks
Nigel Shanahan, Founder, Make Good Grow

They'll be presenting their CX success stories, with plenty of handy tips and advice along the way. For example, UK Power Networks have ramped up their customer service offering by implementing a recovery loop, meaning their resolution team now contact everybody who gives a CSat score of 8 or less. It's these stories we want to call out - where brands have gone the extra mile to deliver great experiences.

Got you hooked? We'll be sharing plenty more stories on the day, not to mention some unmissable advice about how to elevate bog-standard CX to the realms of the extraordinary. Best of all, Raveolution 2018 will also mark the return of The Ravees, our annual customer awards. Move over, BAFTAs – powerful storytelling deserves to be celebrated in style, so join us on the night to see who wins big. Don't worry, we won't accidentally award the prize for 'Most Disruptive CX Programme' to La La Land…
Come one, come all…

Ready to join the Raveolution? Join us on 8th November to immerse yourself in the power of stories. The box office is open now, so simply click below to secure your place on the red carpet. If you want to keep up with the story in the meantime, follow us on Twitter and use the hashtag #CER18.