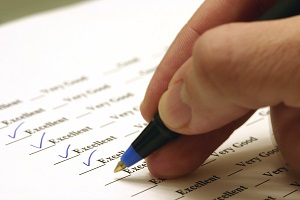 Christmas...it feels like a lifetime ago doesn't it? The decorations are now safely back in the loft, the presents have found new homes around the...err...home, and the leftovers (and endless tins of Roses) have long been eaten.
So why have I just received an email from a well known retailer requesting customer feedback for a present I purchased weeks before Christmas?
My initial thought was huh? What item? Afterall, how many presents do we buy over the festive period?
My second thought was why on earth do they want to know this now?
After a bit of digging into my order history, I realised that this particular item (a toy NERF gun, if you really want to know) was bought 6 weeks ago, which just begs the question, what can the brand really do after such a long time-frame?
Gartner state that customer feedback collected at the point of service delivery is 40% more accurate than feedback collected 24 hours later, and it's true. If the brand had asked me how I felt about my purchase in my own words, immediately after the interaction had taken place, they'd have received rich insight into, not only the product (which served its purpose as a bit of after dinner fun) but the store atmosphere at the time, which could have helped them to improve their services over the busy Christmas period.
Instead, the brand are now receiving a half-hearted review of the product and no feedback on the store itself, as frankly, I don't feel like they care enough to actually do something about it.
If this sounds familiar to you, put yourself in your customers' shoes - is asking for feedback weeks after an interaction really proving that you're listening?