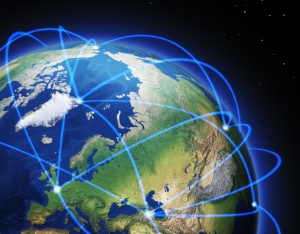 With overall UK revenues continuing to decline but demand for an increasingly diverse range of services such as; 4G, VOIP and Mobile Internet on the increase, the Telecommunications sector is becoming an increasingly competitive environment.
But whilst providers continue to compete on price and offer innovative bundles, (e.g. the inclusion of all-you-can-eat data allowances), many are also recognising the clear financial effect of the Voice of the Customer on their earning potential.
So why are several brands still relying on outdated methods such as tick box questionnaires and lengthy quarterly surveys?
Some will argue that it doesn't matter how an organisation measures customer feedback as long as it is doing so, but can you really depend on the accuracy and relevance of data taken days or even months after the customer has had an interaction with you?
Leading independent research company Gartner state that "feedback collected at the point of service delivery is 40% more accurate than feedback collected 24 hours later" and our 13 years experience in the industry has shown that asking for feedback immediately after the point of interaction typically generates much higher response rates (up to 90% over traditional survey methods).
It can also help to prevent issues from reoccurring, creates additional sales opportunities and boosts customer satisfaction (with a 50% increase in NPS in some of our client's cases).
If you are thinking that reacting to the Voice of the Customer at that Moment of Truth is ground-breaking you'd be wrong, organisations such as Daisy and Papa John's are already benefiting from this approach.
Daisy (www.daisygroupplc.com) for example, use the positive feedback and higher response rates garnered via their use of our fast feedback solution to help shape the service they provide. Following a service call, Daisy's customers are directed to a recorded message asking them how the call went and to leave their comments. These comments are then transcribed, analysed and presented back to Daisy on a bespoke dashboard.
Not only are they able to monitor customer satisfaction in real-time and resolve issues on the spot, the implementation has had a dramatic effect on staff morale, with positive feedback now being shared throughout the company.
Even those organisations who currently lead the customer satisfaction ratings cannot afford to ignore the power and impact of real-time customer feedback in the customers own words. In an industry where offering the latest technology is everything, maybe it's about time Telco providers brought their feedback methods into the 21st century.
Find out more about Voice of the Customer here: