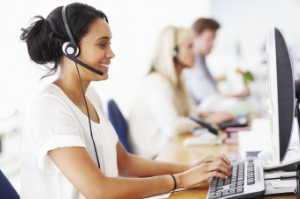 "There's no such thing as being too busy" is a common phrase used in a multitude of industries to motivate employees...but I'll take a chance and bet that whoever came up with that mantra had never worked in a Call Centre.
Whether you're the one answering the phone, handling (and drowning) in a sea of performance metrics, or even stepping into your customers shoes and calling in yourself, we've all experienced the pressures and frustrations that come along with the Call Centre environment.
But whilst many Call Centre Managers bury their heads into planning strategies and forecasts in order to prepare their frontline, they largely ignore the one golden rule they need that will not only make life easier for their agents, but their customers too...
...Use Proactive Communication to give people the information they need, before they ask for it.
There's no one better at communicating with your customers than your Call Centre Agents, heck, that's why they work for you. But take a look at your call logs...how many of those customer interactions were based on low-value calls dealing with existing queries? If the phrases "tracking a parcel's whereabouts", "checking up on a loan application", or "reminder of appointment date" seem familiar to you, it's time for a change.
By proactively sending your customers the information they need via text, voice recording or email, before they ask for it, you can immediately reduce the number of inbound calls to your Call Centre. Which leaves your agents free to handle the calls regarding Customer Retention and further sales opportunities!
And that's not all; Proactive Communication can also help to manage out the natural peaks and troughs in your Call Centre.

Research shows that one of the biggest frustrations for customers is spending long periods of time in call queues. But by sending messages at a pace which matches your available resources (e.g. texting customers early in the morning to encourage them to call in and make a payment, but ramping it back during the naturally busy lunch period) you can ensure that your agents never find themselves swamped with an influx of calls.
One simple rule that when implemented will ensure that your Call Centre productivity is never kept on hold.
Want to find out how else you can improve your Contact Centre Customer Experience?