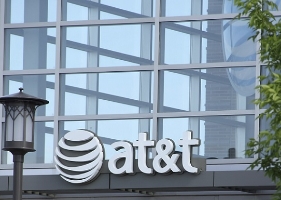 Under their main company values AT&T state the promise to "understand what customers want and deliver it". Seems like a pretty simple concept, and probably one that most companies should share.
But it's this basic idea that so often gets lost in the jungle of price wars, special offers and technological advances, especially in the world of mobile networks.
In a nutshell, customer satisfaction is recognising expectation and meeting it. So what do you expect from your network provider? Decent coverage - obviously, prices that don't break the bank - hopefully, a good deal once in a while - ideally, but is that enough? Well many companies have said no, including AT&T who have been named top in a customer purchase satisfaction poll of wireless carriers by JD Power.
As a company AT&T have made a commitment to exceed customer expectations, especially in areas typically perceived as negative for the entire industry. But what are the negatives you expect from mobile phone companies? Baffling price tariffs, busy staff and an indefinite amount of time spent waiting to be served at those tiny desks at the back of the store. Most customers have come to expect these issues as the 'norm', but AT&T wants to reverse this perception by implementing a 'staff come to you' policy with tablets instead of desks - helping to reduce the off-putting queues and solve problems quicker.
The JD Power poll highlighted that customer satisfaction was higher in those that received a product demo, with twice as many saying they'd return than those that didn't receive one. AT&T acknowledge this themselves, stating that "customer purchase experience has been enhanced" by the employment of 1000 new sales reps. Their frontline staff are not only responsible for exceeding customer expectations, but changing the way that they see the brand. And it's worked.
Customer satisfaction isn't as simple as providing a good service at a reasonable price. In fact, this poll listed the factors related to customer satisfaction in order, and cost of service was just one from the bottom of the list. Store sales reps topped it, and store facilities held up the middle.
Your employees are the face and voice of your brand, and as the poll results show, they have the biggest impact and influence over your customers, so it's important to keep them engaged too.
The easiest way to do it? Tell them what their customers are saying about them! If you have a Voice of the Customer programme (and if you don't, why on earth not?!) make sure you feedback this information to your staff. Get them engaged in a bit of friendly competition for the best feedback scores, tell them when they've been praised, let them know when they've got areas they can improve on and you'll see the difference it makes.
Customer satisfaction may be a complex and multifaceted beast, but as the poll shows, sometimes all it boils down to is one person in front of another – and no amount of gadgets can compete against an engaged workforce.
Sources:
http://www.computerworld.com/s/article/9250387/AT_T_beats_other_carriers_on_customer_purchase_satisfaction