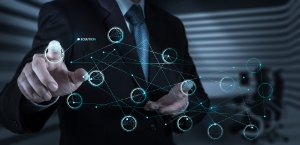 Customer Engagement technology delivers the ability to interact with customers on their terms: providing content that they choose to receive, and allowing them to provide feedback when it's important to them.
Properly designed Customer Engagement software is architected in order to deliver real-time inspired action by the business - whether it's reacting to customer requests in real-time, as DPD does in its delivery programme, or responding in real-time to customer feedback as East Coast Trains does while the train is still en route.
Specifically, there are several key components necessary to deliver the engagement that creates customer advocates. These are:
A dashboard reporting tool that allows management to understand trends in the business, with the ability to drill down into the four P's of business performance: People, Place, Product, and Process.This means that the reporting tool can alert management to aggregate sentiment and also escalate individual cases for immediate action.
A proactive communications platform that delivers content on the channel of choice for each customer and appropriate to the message delivered.


Mobile is the best channel for customer engagement. Mobile devices are looked at more than a hundred times per day, and SMS messages are read within 4 minutes. However, it's important to allow the customer to choose the channel on which they receive notifications.
The ability to identify and send messages at key Moments of Truth® in the customer journey.
The platform must have the flexibility to deliver messages at different customer touchpoints, and seamlessly combine those into a single brand narrative that spans business silos, so that customers have a unified experience with the brand.
The ability to receive customer feedback at all of these customer touchpoints.This is critical whether that feedback is solicited (for example, immediately upon completion of a call to the Call Centre) or unsolicited (for example, during the course of a train journey).
The diagram below demonstrates a software architecture that supplies components sufficient to perform Customer Engagement across a global enterprise.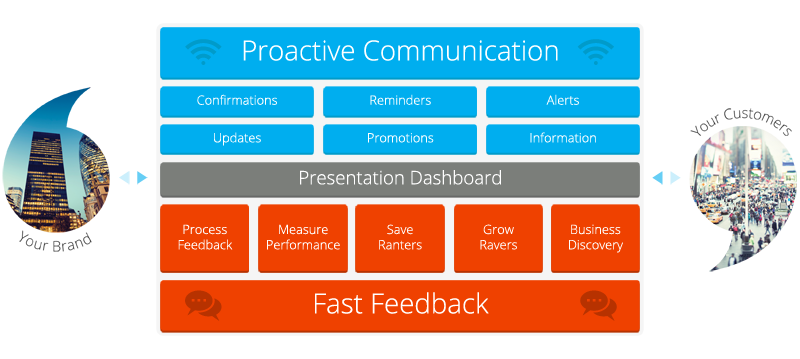 To find out more about how Customer Engagement Technology can be used to better understand and satisfy your customers, why not take a look at our Customer Engagement Webinar: