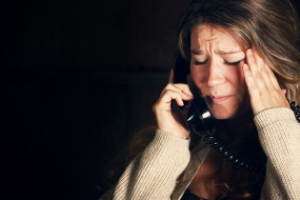 Or 80% of calls answered in less than 5 minutes?
Nothing in life is certain except death and taxes. And the latter can drive you to yearn for the sweet release that only the former can bring.
Hanging on the telephone waiting to talk to Her Majesty's Revenue and Customs really can sap the will to live, and when you find out their measure for acceptable waiting times, it might be enough to induce a coronary.
HMRC aims to answer 80% of calls...within 5 minutes.
I had the pleasure of speaking at Henley Business School at the end of March last year as part of their Strategic Marketing Leadership MSc. Professor Moira Clark led the day and presented on "Effortless Customer Engagement" to an audience of banking managers from Belgium, the Netherlands, Germany, Italy and India.
To quote Professor Clark:
"Customer effort is a customer's perception of the amount of time and energy that he/she has to spend in an encounter with a brand or organisation"
The key word there is perception. So it's totally subjective - to each individual customer. And you cannot measure it by monitoring the call waiting times in your call centre, or the length of the queue at check-in.
If you want to know how your customers feel, you have to ask each one of them to tell you, in their own words.
For example, I am looking at data for a major retail client right now and over 30% of the comments do NOT agree with the rigid, survey-driven scores that the client insists on. The scores are typically overestimating customer satisfaction, whilst the most frequent word in the customer comments hints at their real feelings..."disappointed".
It's all about emotion – and emotion isn't always measured against call waiting times.
Find out more about how important your customers' emotions are in our Round Table discussion with a number of Customer Service proffessionals: