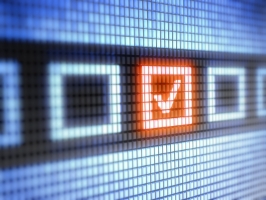 Surveys have long been the method of choice for capturing customer feedback, but are they really telling you everything you need to hear?
Working in the customer experience space, I'm normally happy to fill out a customer survey and share my opinions with a brand, but not this time.
After a recent shopping trip I was told by staff that if I filled in a short questionnaire online I'd be entered into a prize draw to win a brand new iPad. So naturally I went home, followed the link on my receipt and fired up their survey.
On first glance the survey appeared to be no different to others – I was asked generic questions about the reasons for my visit and who I was shopping for, all with a handy completion bar at the top of my screen.
By the third screen the familiar NPS questions appeared; "How likely are you to recommend the store to your friends and family?" and "How likely are you to visit again?" with a comment box to let them know how they can improve.
But bizarrely, the survey didn't end here. In fact I was only a mind numbing 12% of the way in.
So much for it being a 'short' questionnaire.
Eight screens and an unbelievable sixteen questions later I still wasn't even half way through. So what did I do? Close off the survey.
The brand in question has missed out on valuable insight, all because they turned what should be a simple question ("how are we doing?") into endless predefined questions and tick boxes on things that quite frankly, aren't important to me.
But are you guilty of the same thing?
Find out why you need to rethink your survey strategy: