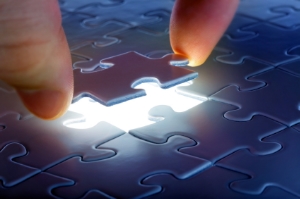 Customer Engagement technology is currently being used by some of the UK's largest and most successful brands. This blog will look into how Customer Engagement technology is being used by some of these brands in such a way that it is driving notable business results.
Owned by Whitbread PLC, Premier Inn is the UK's biggest hotel brand, with over 650 hotels offering 52,000 rooms in the United Kingdom. With a value proposition driven largely by price, the company sought to deliver an experience to its customers that reduced the effort required to book and stay at Premier Inn hotels.
Premier Inn anticipates its customers' common questions and uses Customer Engagement technology to proactively answer those questions at the moment the customer is most likely to ask them. These questions include, "How do I get there?" "Where do I eat?" "Did I book my room correctly?"
Bookings are confirmed via email and text messages, assuring the customer that the room was booked correctly, on the desired date and at the correct location. The day before arrival, another text message reminds the customer of the booking. This message includes a link to a map with directions to the hotel and an offer to book a table at the hotel restaurant.
Cumulatively these messages have resulted in significant value to the business. Since the inception of the programme, no-shows are down by 20%. One year, over 84,000 meals were booked because of this. Premier Inn's customers love this solution because it makes Premier Inn a company with whom it's easy to do business.
Interactions premised on proactively informing customers is only one side of Customer Engagement technology. Research shows that 70% of customer defection is due to a poor experience. In spite of this, only 4% of dissatisfied customers tell the brand of their issues. Customer Engagement technology enables customers to communicate their concerns so that brands can take action and respond to those concerns before the customer defects to a competitor.
When companies resolve customer complaints, repurchase probability can change from 32% to 89%,and those customers are also turned from Ranters into Ravers – advocates of the brand.
Take a look at our OnDemand Webinar to find out how you can improve your Customer Engagement:
Sources:
McMaster, M, (2013) 'Rapide Thought Leadership: The future of customer experience in retail' (2013)
Author unknown, TARP Technical Assistance Research Programmes, (1986), 'Consumer Complaint Handling in America. An Update Study, Part II, p.E-S 4.
Anton, Jon Ph.D, Teodoru S, Benchmark Portal Inc./Purdue University, (2007), Satisfaction With Contact Centres Drives Customer Loyalty, Contact Center Satisfaction Index, Volume 1.