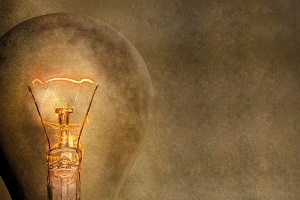 Trying to think of the next big thing that can transform your customer experience isn't always easy, but it's this type of innovative thinking that can really make a difference.
So to help you with this, here are three brands from around the world who are really using innovation to provide their customers with a great customer experience.
#1 France
Parisian Bank, BNP Paribas, teamed up with Californian finance company, Bank of the West, to run a Hackathon. For those of you who don't know, a hackathon is an event, typically lasting several days, in which a large number of people meet to engage in collaborative computer programming.
The competition took place simultaneously in five countries with the aim of developing a new technology to enhance customer experience in banking.
One of the winners established a semantic analysis engine, able to predict interests and cycle changing in a customer's life.
"Bank of the West and BNP Paribas are pushing forward in the areas of innovation and finance with the goal of building a better experience for our customers – no matter where they live in the world." – Andy Harmening, Vice Chairman for Consumer Banking, Bank of the West.
Not only is this innovative, but it's engaging too. And it shows customers that what they think and that their input is really important to the brand.
#2 Sweden

Similarly, Swedish retailer, IKEA, launched an innovation hub where they hope they can cook up their next big idea.
The aim is to offer customers unique solutions that focus on making their lives more convenient and better quality – and what better way to do that than asking them exactly what they want?
"Consumers increasingly don't have as much time as they had in the past, so they are looking for convenience and accessibility. They want their homes to work and be functional, so they are finding retailers to meet these needs." Leontyne Green Sykes, CMO, IKEA
#3 USA

In 2015, American Finance provider, USAA, topped the Temkin Group, Nunwood and Forrester Customer Experience rankings – by any stretch – no mean feat.
They did so by constantly innovating with the customer in mind.
One of their newest areas of innovation is biometrics, specifically voice and facial recognition. This is designed to make security easier and safer for customers, and has already seen a 16% enrolment rate (1 million members) in its apps – receiving overwhelming positive feedback.
"Our employees know and live our mission to help facilitate the financial security of our members. This is why they go above and beyond to assist them. We strive to understand and anticipate the needs of our members and continually develop innovative solutions to help meet them. We have an uncompromising commitment to provide world class experiences – it's simply in our DNA." Gary McAllum, Chief Security Officer, USAA
What USAA did here was demonstrate the importance of innovating with the aim of making their customers' lives as easy as possible.
If you're on the look out for more inspiration on how to improve your customer experience, check out our presentation summarising 25 inspiring CX stories from around the world in 2015: