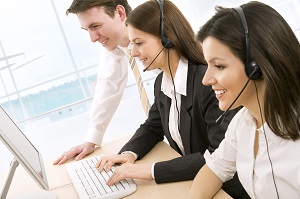 No matter how good of a Customer Experience you offer your customers, there are always going to be complaints. But that doesn't mean those customers will be eternally unsatisfied with your products or services - you just need to make sure you deal with their problem in an efficient manner.
One of my clients actually uses their complaints process as an opportunity to provide an even better Customer Experience, meaning they are able to rescue their unhappy customers.
They are required to log any customer complaints in their internal system, including any signs of dissatisfaction. So they see this as an opportunity to improve their Customer Experience and turn their Ranters into Ravers.
Read the full article on mycustomer here.
Want to find out how to improve the Customer Experince in your Contact Centre? Watch our Webinar on this very subject!