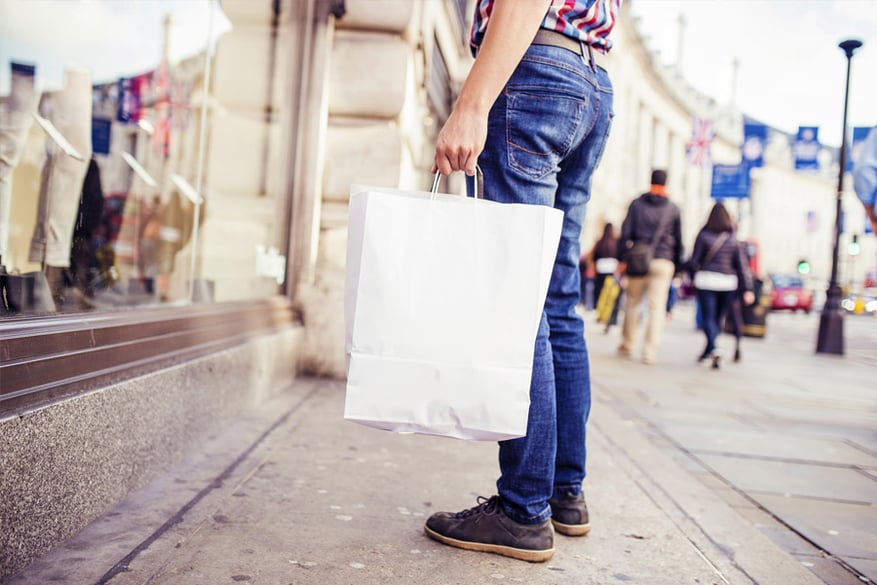 With customer expectations increasing, it's not surprising that CX in retail is evolving, it's a fast-moving space. To help retailers make sense of the key changes, we've outlined the four areas that are having the greatest impact.



1. Investment in Omni-channel
"Non-stop customers want omni-channel customer experiences on their own terms"

Customers expect the same experience, regardless of the channel they use.

And, as people change their buying behaviours, retailers need to react. Instead of thinking about separate desktop, mobile and in-store experiences, retailers need a single, holistic approach. Regardless of the way customers choose to engage with a brand, they should have a seamless and integrated experience.

Each retailer will need to develop its own, unique omni-channel experience that engages their customers and target audience.
2. Physical Presence is Still Important
Nobody likes queuing, but this doesn't mean that customers have lost their love for physical stores.

The best example of this has to be Amazon's move into physical retail spaces. The brand, which has one of the world's strongest online presences, has announced plans to open its fourth store in Chicago, cementing the continued need for brands to have a physical presence.

While there is greater emphasis on mobile and social as channels for retailers, getting CX right in-store is still a top priority.
3. Changing Buying Patterns – Growth of Subscription Models
According to Google, subscription-based purchases have increased by 88% over the last five years. Now customers can subscribe to everything from food boxes, like Abel & Cole, to music services, like Spotify.

This change shows a shift in the way that customers are buying. Instead of paying for a product or service up front, they're paying for it on-demand and can usually cancel at any time. For retailers, this change means that the mindset of the customer is evolving and a new level of opportunity opens up in the way businesses cost their services or products.
4. Break Down Silos and Bring Data Together
In many organisations, data is siloed. Marketing has some information, whereas customer service has different information. Often, nobody has a complete, single-view of what customers truly want.

For brands to make a real impact on customers, they need to connect all their data, knowledge and insights into a single detailed view from which they can develop a genuinely compelling customer-brand experience.

To help you on your journey, we crafted the 'The Anatomy of a Great Customer Experience'. The eBook explains how one touchpoint can undermine a whole customer experience and what actually defines a customer experience story. Grab your free copy below!