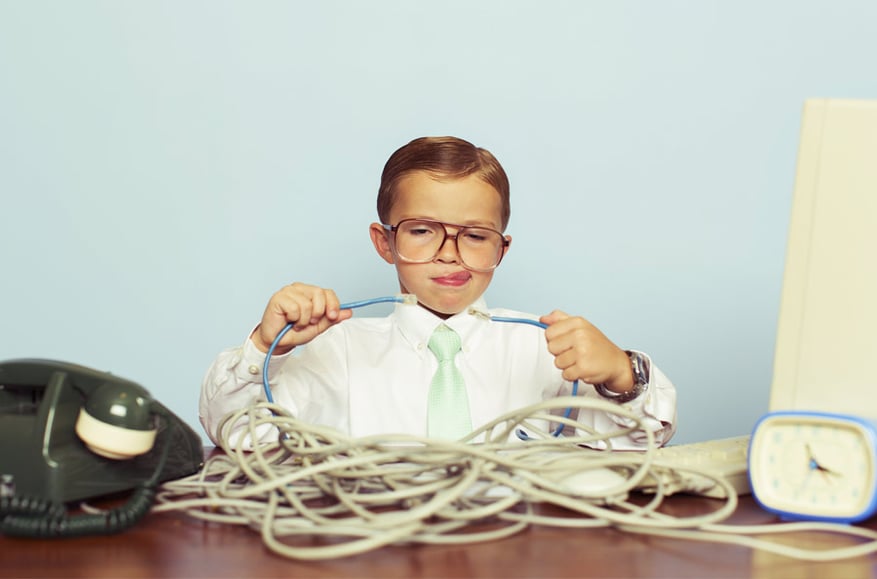 Customer complaints are a bit like visits to the dentist. Sometimes you really don't want to face them. But if you don't keep on top of things, you'll end up with serious problems that could've been avoided.While check-ups at the dentist help uncover hidden problems with your teeth, digging into the reasons why your customers might be complaining help reveal problems with your business processes and systems. Patterns in complaints enable you to identify issues where parts of the business aren't working the way they need to.

It could be anything from failing to send an update, share a progress report, turn up or respond in a reasonable timeframe. In short, the types of issues that cause real frustration for your customers because they're well within an organisation's power to control and fix.

Failure to do something right the first time creates additional work for the organisation itself

For example, say a customer sends an email with a query. They don't receive a prompt response, so the customer then calls to get the answer to their question. They're now frustrated and make a complaint about the email service.

After the call has been handled and the query resolved, a disconnect in internal comms means that this isn't shared with the email team. So, the customer then receives an email reply to their initial question. It creates a disconnect for the customer and it means that two (or more) people have had to handle an issue that could have been dealt with effectively by one person. This is all caused by inefficient processes (slow to respond to email) and poor internal communication (not joining up the call with the email).

Complaints about systems and processes are well within an organisation's power to solve

Rethinking the way that information moves around the organisation and breaking down the silos that exist between different teams will help reduce double-handling and make the experience easier for the customer.

The customer will then have a much better service, regardless of how they choose to communicate with the organisation. If we take the above example, this whole situation highlights several improvement points for the organisation. First, they can reduce the time to respond to emails. Or, if this isn't possible, clearly communicate how long it will take for emails to receive a response, so that expectations are set. Second, if a customer contacts an organisation through a second channel about the same query, this needs to be communicated to all the relevant places, to reduce unnecessary responses and double-handling.

Customer complaints are a chance to learn and improve

Most customers who complain want you to know that something is wrong and want you to make it better. For every customer who makes a complaint relating to a business system or process, it's very likely that are more who are suffering in silence. These are the customers that have already had enough and are so fed up they're not even prepared to complain - they're just looking now to take their custom elsewhere.

Customers who take the time to complain are offering a spotlight on issues that cannot always be seen from within the business. Improving the experience for the one customer that does complain can inadvertently (and advantageously) improve for many customers who didn't contact you.

Interested in improving customer satisfaction? Explore our ContactBabel report where we investigate the methods available for surveying and explore what factors make a VoC programme successful.