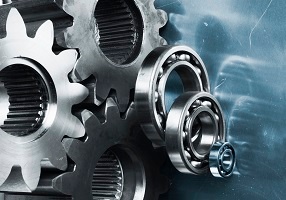 In a Contact Centre, having the knowledge and insight that metrics provide is a powerful tool.

By having data on your side, it means you're in a better position to:
Make decisions
Find opportunities for growth
Understand where cost savings can be made
Make constant improvements


Hard metrics usually drive the Contact Centre agenda

Contact Centre performance has traditionally been measured based on the hard metrics. Everything from call handling time, average speed of answer and completion rate (and plenty more besides) is measured, monitored and analysed. These metrics are all valuable for operational insight into how the Contact Centre is performing. But there's a world beyond these important yet quantifiable metrics that can help unlock real insight.
But Customer Experience insights are increasingly important

An emerging trend in the Contact Centre space is the move towards using metrics like Customer Satisfaction, NPS and Customer Effort when determining how effective and successful a contact centre is. Organisations are waking up to the fact that ignoring how your customers feel about their experience isn't an option. And, by asking customers for their feedback in real-time, they can gain valuable insight into what's going right or wrong and make immediate improvements.
Plus, understanding how your customers think and feel will help you strengthen your analytical tool belt, and enable you to run Contact Centres that work smarter -- not harder -- for your business.
To understand how this works in practice, here is how West Bromwich Building Society has been using real-time feedback in their Contract Centre to make real gains.

West Bromwich Building Society has a busy Contact Centre that answers up to 1,000 phone calls a day. Customer service had always been at the heart of what they do but they felt their old method of gathering insight via a mystery shopper had grown staid and ineffective. Rather than using a tick box model, West Brom enlisted the services of Rant & Rave to gather real-time feedback from their customers. After speaking to a Contact Centre agent, customers are now given the option to rate their experience and record their feedback verbally via an IVR. All of the comments are then analysed in real-time and presented back to West Brom on their own personalised dashboard, allowing key personnel to deal with issues before they become official complaints and boost morale by sharing positive feedback throughout the company.
The impact of this approach? The average satisfaction rate has remained a consistent 4.8 out of 5. Plus 1000 calls are answered per day with a 15 - 20% response rate.
By ignoring the softer, human side of your Contact Centre interactions, you're missing out on opportunities to learn more about what works and avoiding serious pitfalls before they even happen. So sharpen up your analytical chops and make sure you're using all the insights you can to make smart business decisions.
If you're looking for other tips and tricks for how to improve your Contact Centre customer experience, take a look at our On Demand webinar now!