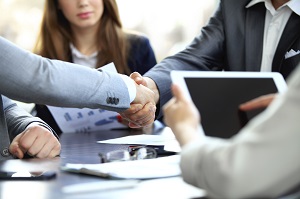 Here at Rant & Rave we believe in helping organisations to create customer and employee advocates. We call these Ravers and these are the people who are going to go out and tell the world what a great company you are and spread the word, encouraging others to do business with you.
To achieve this, we live by four golden rules.
Rule One: Personalisation.
Brands need to understand their customers, now more than ever before. Long gone are the days where addressing your customers by their names will make them feel special, brands need to go further than that now. They need to understand how their customers are interacted with and how they are feeling at all times.
Rule Two: Reduce Customer Effort.
This is all about making it really easy for customers to interact with your brand. Many brands are now rethinking their call routing, survey and self-serve strategies to improve and make it really easy for customers to interact with them.
Rule Three: Relevancy.
With so much information being sent around now, it's really important that brands make their communications both timely and relevant. We make it convenient for customers to reach out through the channel of their choice, when they want to.
Rule Four: Real-Time.
The last one is probably the most important one for us and it's about making sure that everything we do is in the moment and in real-time. We know that our customers live time-precious lives, which means that we need to reach out at the most appropriate times.
So how are these rules achievable?
The first thing to make sure of is that you have engaged employees. They are at the heart of everything you do and will have a major impact on the Customer Experience, so making sure they're engaged with your brand is important if you want them to be able to offer your customers the best possible experience. Find out how to improve Employee Engagement in the Contact Centre.
The next thing you need to do, is to look at how you communicate with your customers. Customer Communication can enhance the Customer Experience, reduce inbound calls and give you a real cost saving.
And finally, you need to be able to capture customer feedback. The reasons for this are obvious, but if you do it in real-time, you can use the insight to make operational and strategic decisions within your organisation in the moment which, again, will drastically improve your Customer Experience.
Work in a Contact Centre? Want to find out how you can improve your Customer Experience? Take a look at our on-demand Webinar here: