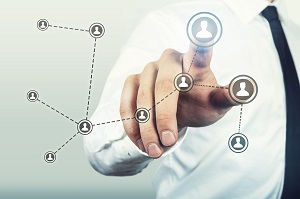 A stat that came from a recent ContactBabel report suggests that up to 37% of outbound activity is all around proactive customer service. This got me thinking, all of this information can be served to customers through SMS or email channels, so why aren't more brands doing this?
This not only benefits you by saving your valuable resource, but also your customers. If you send them an SMS saying that their order is on its way, or a reminder about an appointment, this can make a massive difference to their overall Customer Experience; it's quick and it's easy – two things that customers love!
A really good example of a company who does this is DPD.
DPD realised that a lot of their inbound and outbound Contact Centre activity was relating to either customers requesting information or Contact Centre Agents calling customers back to update them with information.
So, they decided that they needed a new way of communicating with their customers to make sure that their customer service was of the highest standard and that their Customer Experience made their customers' lives as easy as possible.
So DPD now give their customers the ability to find out when their order is going to be delivered within an hour timeslot. They do this by sending an SMS message on the morning of delivery, which their customers can interact with to change the delivery date, time or address, making the whole process much more convenient for customers.
By communicating with their customers in this way, DPD has seen a huge improvement in their first time delivery which is a massive cost saving for their organisation. More importantly, this level of customer communication has drastically improved the Customer Experience for DPD customers.
So how can you action this in your own organisation?
Well, the first step is for you to find out the top reasons people are contacting you (in DPD's case, it was for information) and then you can start to deliver this information to your customers before they feel the need to call and ask you. You can then send out the communications to your customers via SMS, email or even voice message.
Do you want to find out how else you can improve your Customer Experience in your Contact Centre? Check out our Webinar on this very subject: