We're all used to looking at scoring and assessing whether something is good or bad. But, arguably, scoring mechanisms are preventing you from really understanding the subtleties and sentiments of your customers.
CX Rebels Tip: Here's a challenge for your next board meeting. Instead of just presenting the number of people scoring you low on a particular metric, present the board with all of the numbers along with some of the actual comments your customers made. Share with the organisation the actual frustrations of your customers rather than just the anonymous numbers. How much more powerful will that be?
Instead of focusing on the numbers and the metrics, think about capturing just your customers' emotions with open comments. It's a radical approach but just imagine the impact. Analysis of the comment can still give you a score, meaning you can still benchmark, but more importantly it means your customers can say what's important to them, without having to shoehorn their feedback into a tick box format. It also means they can give mixed feedback. If they thought the coffee was great but the facilities were dirty, they can share their experience and you'll get much better insight.
Rant & Rave's Sentiment Engine uses Natural Language Processing to understand every word accurately and in real-time. It works by identifying the positive words, negative words and amplifiers (such as 'really' or 'very') and assigning a score to the feedback. And, when the intricacies of the English language make it hard to understand the meaning of the feedback, it gets automatically flagged for people to check and agree the meaning. This learning is then inputted into the Sentiment Engine, so it continues to improve over time.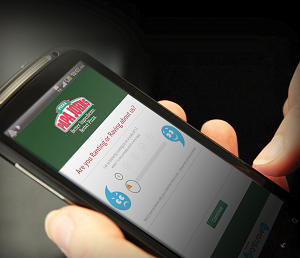 Voice of the Customer should include the Voice of your Brand
How often have you gone to give feedback only to find an amazing brand experience you've had is let down by a tired, dated feedback mechanism? Make sure your Voice of the Customer programme has your brand in mind, just because it's feedback, doesn't mean it needs to be boring.
In fact, there's no excuse not to make feedback fun!
Papa John's pizza for example, sends customers a text message immediately after an order has been delivered. This text message contains a link to a mobile web page which features a slider that customers can use to award between one and five pizza slices to indicate their satisfaction, together with a text box that encourages customers to share their comments. It's not complicated, but it means the brand is embedded in the feedback mechanism.
Want to hear more on the above? Get your name on the list for our upcoming Event: Build a Great Customer Experience to join over 150 CX leaders at a LEGO® SERIOUS PLAY® WORKSHOP for an innovative, day designed to help you enhance innovation and customer experience.