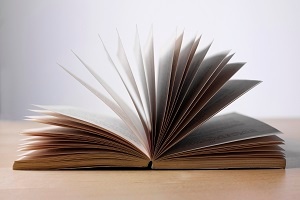 Stories are one of the most powerful things humans can create and share. They evoke emotion and can make us feel the same way as the storyteller.
They are the things we carry around with us and are far easier to remember than dry facts. They appeal to the parts of our minds where facts and figures don't resonate. In fact, our brains are wired to search for stories – which is why many of us daydream.
Storytelling is also a critical competency of any good customer experience professional. We all like a good story. When we were kids, when we've have kids, we love telling stories.
Storytelling should never be underestimated when it comes to influencing your organisation, your employees and your teams to focus even more on driving continuous improvement to the experiences you give both your customers and your employees.
People base a lot of their decisions on their emotions; how they feel about a particular situation, rather than the rational information they know about a situation. And this couldn't be more relevant when it comes to customer experience.
If you've not considered how important storytelling can be, think about what stories you can share about your experiences. Think about the impact that these stories have; whether good, bad or ugly. Think about the way these stories make you feel.
The way we make customers feel is what we remember. And customers – which is all of us – will feel one of three emotions:
They'll remember the very good things
They'll remember the very bad things
They'll remember absolutely nothing at all.
Storytelling is a way to make people remember.
Top tip: Feelings and emotions aren't soft and fluffy – they're core to the business.
Find out more about the insights shared at our CX Day event at LEGOLAND® Windsor in our eBook: