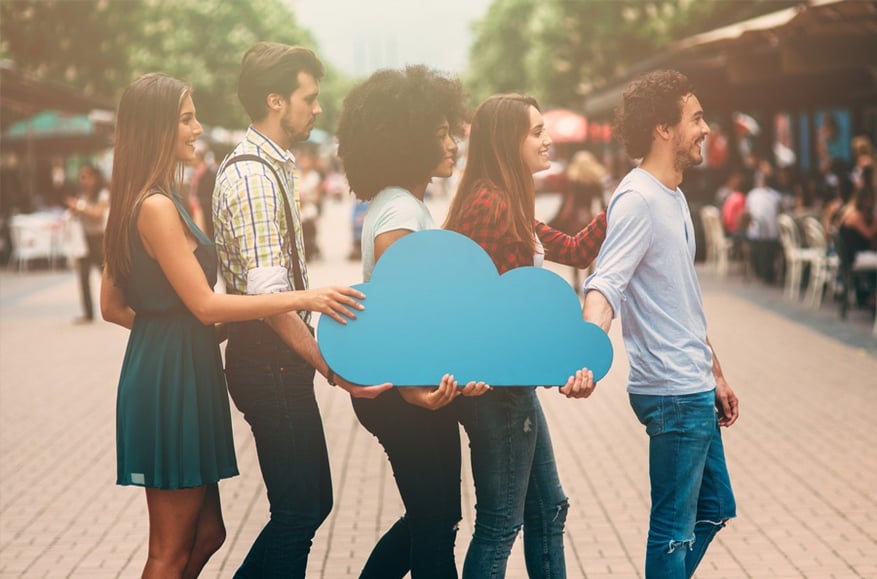 Customer feedback and the data that already exists in your CRM should co-exist together, helping you to measure impact and take action. In this blog post, we're going to look at 6 benefits of bringing together real-time customer feedback with CRM.
1. Seamlessly capture feedback
By integrating CRM with your real-time customer feedback platform, you can automatically request customer feedback based on pre-defined rules. For instance, if a customer is part-way through the buying cycle and sits at a specific stage within your CRM, you can set rules that enable you to gather their feedback at this critical moment.
2. Sell more
We seek customer feedback because we want to improve the experience, service and, ultimately, sell more. But, rather than waiting until after the sale is complete, what if you could use feedback to influence the sale while it's still in progress?

Integrating CRM and customer feedback will provide invaluable insight into customer sentiment during key touch points with the brand - you can then use this to make changes and improve the sales conversion rate.
3. Deliver a personalised service
An integrated CRM and customer feedback platform provides your Frontline with just one screen from which to handle every customer call.

With detailed feedback history and full profiling right in front of them, your Frontline will know who they're talking to and - more importantly - know how that person feels about the business. This insight will enable the team to deliver a more personalised customer experience, inspire trust and increase repeat business.
4. Turn feedback into action
There's little purpose in asking a customer how they feel if you fail to do anything with the answer.

To avoid this, use an integrated system to gather feedback and route it to the most appropriate department or individual to follow up with the customer and take action on the customer's feedback. That'll continue the theme of closing the loop with the customer and ensure you don't waste valuable feedback.
5. Influence employee engagement and behaviour
If you've ever worked on the Frontline in customer services, you'll know there's nothing quite like seeing direct feedback from customers.

Their words are powerful and will influence employee behaviour.

Don't rely on assumptions and textbook tuition to drive changes - prove to your Frontline how their actions affect customer feedback and customer sentiment. By combining CRM and feedback data, your Frontline will see what customers are saying (in their own words) and be able to adjust their actions accordingly.
6. Monitor the impact on brand awareness
By adding real-time feedback to the wealth of data already within your CRM, you'll be able to monitor the impact of customer interaction across every channel.

For example, how does a rude agent influence upsell opportunities? Aside from delivering critical insight into where you need to make service-level changes, this will help you understand operational drivers and their impact on brand awareness. Don't let your systems become information silos; connect their strengths, and you'll gain a whole new perspective on every customer.