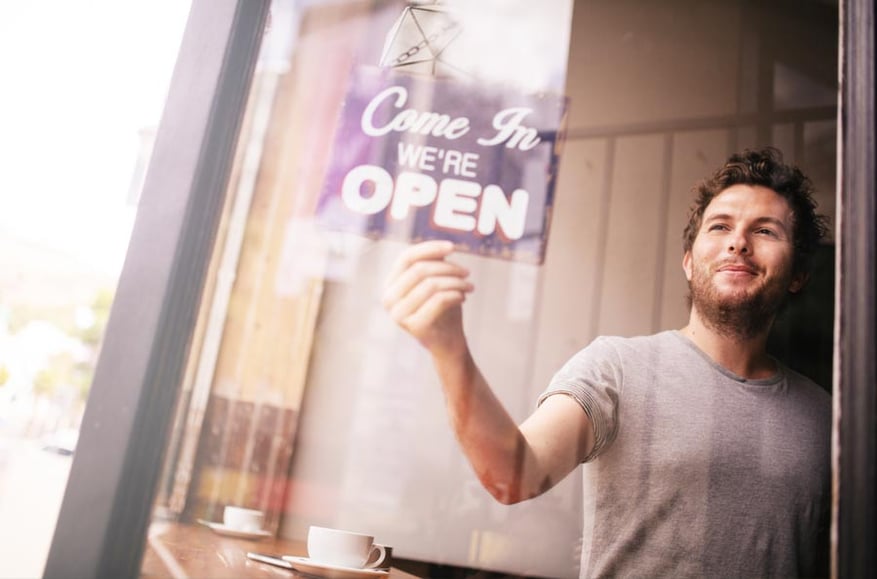 During 2016, customer churn hit 61%. Customers are the ones in charge. They drive the modern marketplace with their opinions, reviews and, ultimately, their wallets. In a world where experience is often the only real differentiator, loyalty is won and lost by the quality of Customer Experience.
Here are four ways retailers can improve CX - today.
1. Make every second count
People are time poor, for example - more than one-fifth of customers will switch to a competitor if they have to wait more than five seconds for your website to load.

Customers want to shop with you, but they'll quickly go elsewhere if they're forced to hang around and wait.

Make sure your always optimising the experience for your customers, give customers the ability to share their feedback with you, in real-time, so that you can make positive changes there and then. Without establishing a feedback strategy, a disorganised store front or broken web page could go unnoticed and cost you customers. On the flip side, if customers are sharing positive feedback, take the time to thank them and amplify their feedback - creating customer evangelists.
2. Empower your employees to change the Customer Experience
Your employees are well placed to uncover and resolve parts of the customer journey that need work. But are you giving them the tools they need to make necessary improvements in the moment?

The ability to improve the Customer Experience in real-time is invaluable. It's those unexpected moments, where someone goes above and beyond, delighting the customer. These interactions showcase the power of your people and why they can be your very own competitive advantage.

Consider the ways you can flip a negative experience on its head with a positive resolution, making even your fiercest critic a loyal customer.
3. Think one step ahead of your customers
It's always nice when a business appears to be one step ahead of you.

Imagine being informed by your delivery company the precise time your parcel will arrive? And having the opportunity to rearrange your delivery slot if you're not around?

It's a simple way to impress customers and make life easier for them. By establishing Proactive Communication you can inform them of where they stand with their recent order before they even have to ask. Make sure that all of your channels are joined up so that your email confirmations, SMS alerts and feedback requests all touch the customer at the moments that matter.
4. React in real-time
One of the main reasons Rant & Rave customers manage to increase CSat scores by an average of 6.5% is because they have the ability to capture customer feedback in real-time.

Faceless transactions don't reveal what really matters to your customers. If you make it easy for them to share their views in real-time, you'll capture the exact way your business is making them feel along every step of the journey.

To do this, utilise new tech, such as digital receipts and apps to enable you to capture customer feedback. Then map this feedback to customer records within your CRM system, to have a complete view of the customer.
Bonus tip: Close the loop with your customers
Close the loop with every customer who provides feedback.

If you've made an improvement, based on customer feedback, let customers know. Without closing the loop, customers won't know the impact that they have or see that you are listening to what they have to say.

There's more where that came from! Check out our Retail Spotlight to see how you can tackle some of the most significant challenges facing modern retailers...