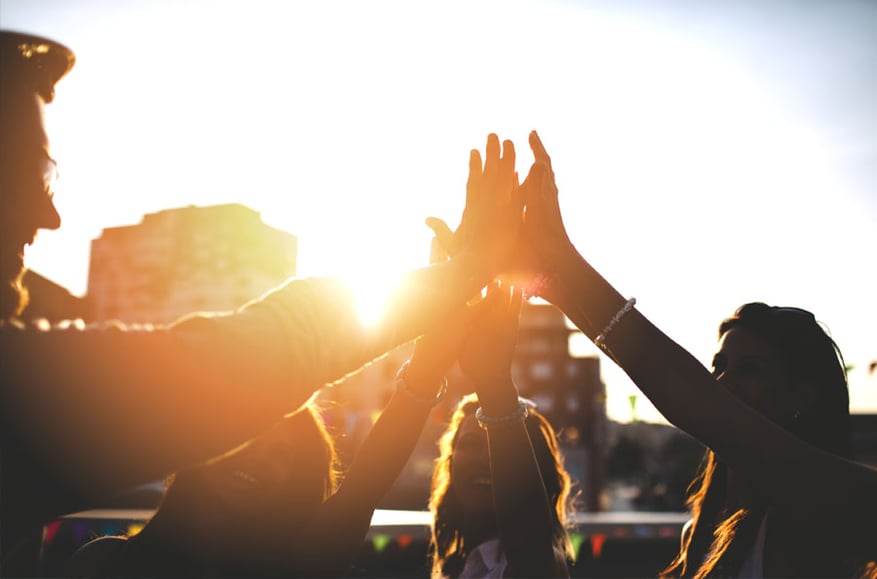 Raise your hand if you've ever felt that your frontline agents are getting bogged down with repetitive tasks and enquiries?
Or that customers with complex enquiries are being held back because you don't have enough agents to answer the calls?

While you want to help your customers, often these inbound calls take up valuable resources, but it doesn't have to be this way. These three tips are ways to free up your frontline agents, allowing them to solve more complex problems - while making sure you're still solving for the customer.
#1 Improve self-service tools
This solution means that customers only need to turn to the Contact Centre for more complex issues. If self-service options are made simple and easy to use, customers will be more likely to use them. Therefore customers can perform simple transactions, rather than having to reach out to the Contact Centre.

It doesn't necessarily mean that you have to make big investments, solutions can be as simple as giving easy access to information that the customer will find helpful. For example, if they want to make quick updates to their account, a self-service portal means customers can make changes without having to speak to an agent.
#2 Pre-empt repeats calls and common queries
Many of the calls and enquiries that are made to the Contact Centre are for enquiries that can be predicted. For example, 30% of calls into a Contact Centre are customers asking for updates on their orders. Switching to a proactive approach, such as SMS updates, not only gives agents more time to handle complex enquiries, it's also what customers want - 94% of customers actually want timely communications!

Whether you're handling inbound enquiries, or calling individual customers to update them on their order or application, time is money. If low value calls can be prevented through a proactive approach, your agents can spend more of their time dealing with high-value calls.
#3 Keep agents in the loop - especially when it comes to praise
One of the most common pet peeves amongst employees is feeling like they're being kept out of the loop by Head Office and Management. It's easy to keep your staff informed and engaged so there's no excuse for this. Whether you've got a big announcement, an upcoming competition or need to let them know the details of a recent incident, use a Proactive Communication solution to give your agents all the information they need in real-time.

Everyone likes a pat on the back sometimes to say job well done, but it's even better when it comes from the people they're serving - the customers themselves. When capturing the Voice of the Customer, make sure that both positive and negative feedback is shared with the team, so that agents can see where their strengths lie and any areas they may need to improve on.

Want to hear more of our Contact Centre wisdom?